It's my birthday month!
May 26th is the actual day. 8:22 am, if you really wanted to know.
What's the best part about birthdays? Putting together your birthday list, right? Hmmmm, now that I think about it, I think cake is actually the best part of birthdays. . .
Anyway, I always like seeing what items are on other people's wish lists, and I know that my family always likes to have a list for ideas.  . . so I thought I would share what's on my birthday list for my upcoming 33rd birthday.
Feetures! socks – high performance, light cushion. These are seriously my all-time favorite socks. The perfect sock for working out – running, bodypump or cross fit. And it is my go to sock for just wearing around the house. Seriously, like 10 pairs please.
Bath and Body Works lotion. My fav.
New flats for work. .. I have been drooling over these for years.
I've heard good things about these ones.
And these are always a winner. . .
Candles. I love candles. They just make the house feel warmer. I love all candles but my favs are from Bath and Body Works.
Couch pillows. So, we got a new ottoman a few months ago and I *almost* bought the matching pillows at the same time . . .but I didn't want it to be too matchy-matchy. . . but now, after having the ottoman, I totally need want the matching pillow.
They had these nice big fluffy ones that I think will look perfect on the couch.
Pink rain boots –> I'm on the fence for plain pink or striped or polka dots.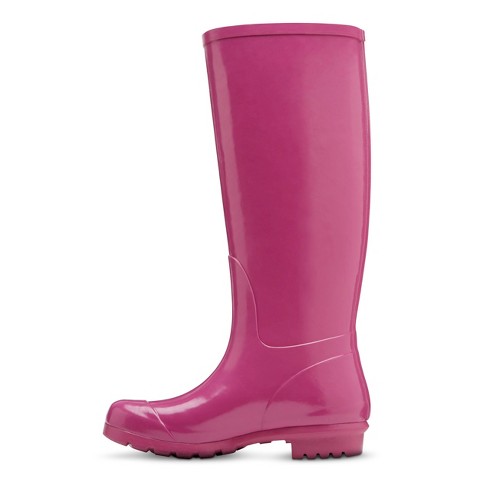 Food Processor. . . I have no idea what brand. Something with good ratings? I for sure want it to have a tube at the top so I can put things in while it's running. . . ideal for making my favorite homemade mayo.
Gift cards – Lululemon, Athleta, Caribou, Starbucks, Fabletics, Stitch Fix
Alex and Ani Cupcake Bracelet ..  . totally torn between the gold and silver!
Pink pens with pink ink. They just make work more fun, right?
New workout tops/shorts/capris #necessary #bodypump #crossfit #running I am still in love with this top that my favorite blends got me for my birthday last year!
A new watch. . .so hard to pick one out online but I love Fossil watches. This one or this one caught my eye. . .
A new water bottle. I don't even know how old my current water bottle is that I have a work right now. . . but filling it up 2-3 times per day and working 40 hours a week = time for a new one.
What's on your wish list right now??
Linking up with Becky for Treat Yourself Tuesday!!