Happy weekend!! I am super excited for this weekend. Laura and I are going to Wicked at the Orpheum theater tomorrow night!! This is my 2nd time seeing this show and I am pumped.
I am also really looking forward to going out to dinner at Marin in downtown Minneapolis.
Ever since being downtown for HLS13, I have a list of places that I want to check out that I have never been before. And Marin looks amazing! Also, I know that it has just been a few weeks since Laura and I spent the weekend together in Vegas, but I am still excited to hang out again!!
I love Wicked!! The music is amazing. The emotions and feelings that go along with one of the main songs, defying gravity, are just amazing. Every time I hear it, it awakens something within me and seems to take on a different meaning depending what's going on around me. Basically, the song is about being yourself and pushing yourself to be the best you can be. . .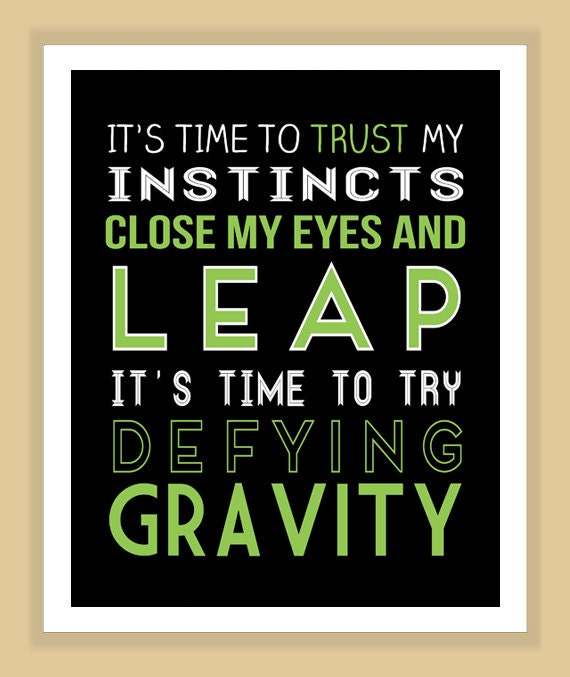 If you have never seen the musical, or heard the song, I encourage you to at least read through the lyrics. . . they are so inspiring!
Defying Gravity
Something has changed within me
Something is not the same
I'm through with playing by the rules
Of someone else's game
Too late for second-guessing
Too late to go back to sleep
It's time to trust my instincts
Close my eyes and leap!
It's time to try
Defying gravity
I think I'll try
Defying gravity
And you can't pull me down!
I'm through accepting limits
'cause someone says they're so
Some things I cannot change
But till I try, I'll never know!
Too long I've been afraid of
Losing love I guess I've lost
Well, if that's love
It comes at much too high a cost!
I'd sooner buy
Defying gravity
Kiss me goodbye
I'm defying gravity
And you can't pull me down
So if you care to find me
Look to the western sky!
As someone told me lately:
"Ev'ryone deserves the chance to fly!"
And if I'm flying solo
At least I'm flying free
To those who'd ground me
Take a message back from me
Tell them how I am
Defying gravity
I'm flying high
Defying gravity
And here is a YouTube video of the song. . .