Missed what's up with my grocery challenge? Or last weeks update?
Another week down. . . only 12 days to go. But whose counting?
As I mentioned in my weekend update, I went to Trader Joe's while I was in the cities this weekend. They had some decent prices on produce and fruit. I snagged some romaine hearts. I was limited in what I could get, because I was 90 minutes from home. I was able to store some things in my parent's fridge and freezer, but I couldn't stock up as much as if I just lived down the road from TJs. I ended up getting more "things I want to try" than actual staples. I needed lettuce and rolls for hamburgers, which I got. But I also picked up pesto filled tortellini, plantain chips, orange mandarin chicken, fire roasted bell peppers, dried cherries, and a new to me LUNA bar – peanut butter cookie.
Total spent: $23.82.

Which is a total victory. If I would not have been on a budget or keeping track of how much I spent because I only had $25 in cash – I probably would have spent way over $50 at least. . . I have a list now of things I want to try from TJs. Seriously, they have so many good things in that place.
So, on Saturday, we still had a few staples we needed to pick up. So, we headed to Sam's Club and Cub Foods. Again, no coupons this week. I do have a $5 off $50 from Cub, but I wasn't planning on spending $50 this trip- so saving that for June 1st!!
At Cub, we got cereal, water (for the Lake), tomatoes, and grapes (on sale).
Total spent: 21.03
At Sam's, we got our usual milk, bananas, and strawberries. Total spent: 12.60.
Then, we had to stop at the liquor store because it is Summer Shandy season according to my husband, who I am pretty sure lives for Leinenkugels beer in the summer at the Lake.
Total spent: 12.03.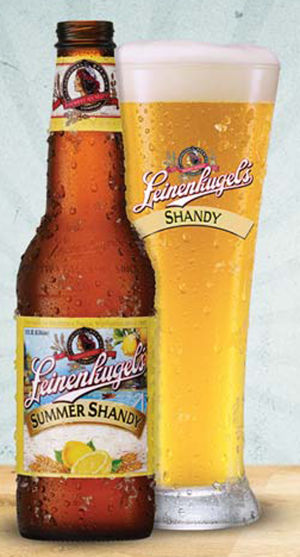 So, when we started this week, I had $70.76 to spend.
$70.76
-23.82 (TJs)
-12.03 (beer)
-12.60 (Sam's)
-21.03 (Cub)
= $1.27
Whelp. . . only $1.27 left for 12 days!
My first response was to panic and maybe give up. But on second thought, I am already super proud of how awesome this grocery challenge is going and I feel like we have already saved a bunch of money this month and going forward. But I am not giving up! We have more than enough to get through the next 12 days, with the exception of milk. We may have to dig deeper into the pantry. And instead of just going to the store to pick up stuff for the Lake, I will bring things I already have at home. Thinking about maybe making cream cheese chicken chili! And we will be headed to Chicago next weekend for a wedding, so car snacks will be stuff we have already -no trip to Target to load up on their awesome trail mix selection.
So, I am trying to be optimistic right now, and planning for the best! But, I will keep you updated!!
Have you made any changes to your grocery buying? Any tips to share??